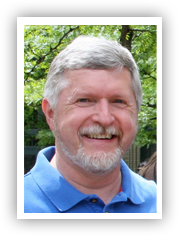 Ernie Mills, Principal
A communications strategist with 25 years of experience, Ernie Mills devotes himself to helping leaders build strong brands and reach clients in novel ways. His areas of expertise include strategy, messaging and marketing. Since the 2000 launch of his communications consulting firm, Mills Global LLC, Ernie has worked with dozens of leading corporations, professional services firms and nonprofits, sometimes working in partnership with major New York City branding and design firms.
For a decade, Ernie was a communications executive for Aetna, working with the CEOs of its commercial and personal insurance, financial services and international divisions. He has worked extensively with Asian and Latin American business leaders and executed communications strategies for more than 20 large-scale mergers and acquisitions. Ernie also led an innovative campaign to reshape Aetna's corporate culture, earning an IABC Gold Quill for Excellence and other awards.
During the presidency of George H.W. Bush, Ernie served at the Republican National Committee in Washington, D.C., as head of its publications, broadcasting and speechwriting units. In this role he shaped messages for the G.O.P. chairman, as well as for President Bush and his cabinet secretaries in their activities as party spokespeople. Ernie's strategic communications sense is enriched by early experience in journalism, first as a reporter for the daily Springfield Morning Union (Mass.), then as the editor of a Capitol Cities/ABC weekly newspaper in Connecticut.
He is a veteran of the U.S. Navy (USS Charleston), Naval Reserve and Army National Guard. Ernie holds a bachelor's degree in English Literature from Westfield State College.